Lonoke Health and Rehab, LLC. offers an in-house team of professionals providing specialty services to better serve the specific needs of our residents. These services include rehabilitation, wound care, IV therapy, respite care, hospice care and long-term care. We accept Medicare, Private Insurance, Private Pay and Medicaid. An experienced admissions person is available to assist you and answer any questions.
Long-Term Care
Lonoke Health & Rehab provides the highest quality of 24-hour skilled nursing care. We offer cheerful private and semi-private rooms designed for comfort and convenience. Residents enjoy daily amenities, including free Wifi, activities coordinated by our Activities Director, exercise classes, salon services and more. Friends and family are always welcome for a visit, especially over a delicious meal prepared by our certified dietician. At Lonoke Health & Rehab, we take pride in serving your family with excellence.
Hospice
Although our goal is for all of our patients to return home, we realize some will not. The decision to begin hospice treatment isn't easy, and the Lonoke Health and Rehab team will serve your family with the support and compassion you need during this difficult time.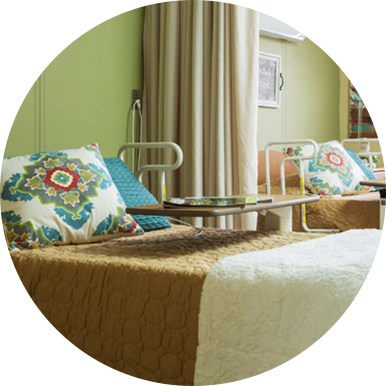 Rehabilitation
We offer physical, occupational and speech therapy services. Our licensed therapists will create a comprehensive therapy program designed to get our residents back to their prior functional level, regain their self-reliance and facilitate a return to home as quickly as possible.
Wound Care
After a thorough evaluation of you or your loved one's condition, a specialized wound treatment plan will be developed and directed by our wound care nurse and team. Our health care professionals will ensure you remain informed and comfortable throughout the healing process.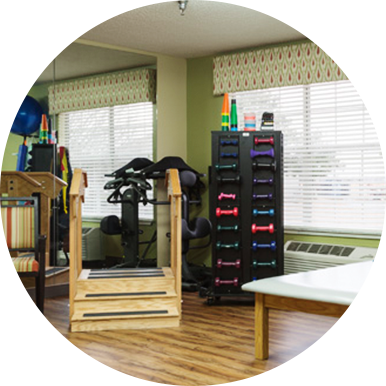 Respite Care
Individuals who receive respite services from Lonoke Health & Rehab enjoy the same quality of care and amenities as our full-time residents, including private or semi-private accommodations, recreational activities, access to our outdoor patio, salon services and delicious meals prepared by our certified dietician. Above all, you will have the assurance your loved one is being cared for by a compassionate, dedicated staff.
IV Therapy
Intravenous therapy has many valuable uses, including fluid and electrolyte replacement, administering medications, delivering nutrition and more. Our nursing staff will recommend this therapy if they feel it could be beneficial to you or your loved one.